Also in Fruitland 2008, Janell Beard was defeated in her bid for re-election as clerk. Karolyn Rillema won the Republican primary, 668-225.
Karolyn Rillema 2008-2012 "CLERK"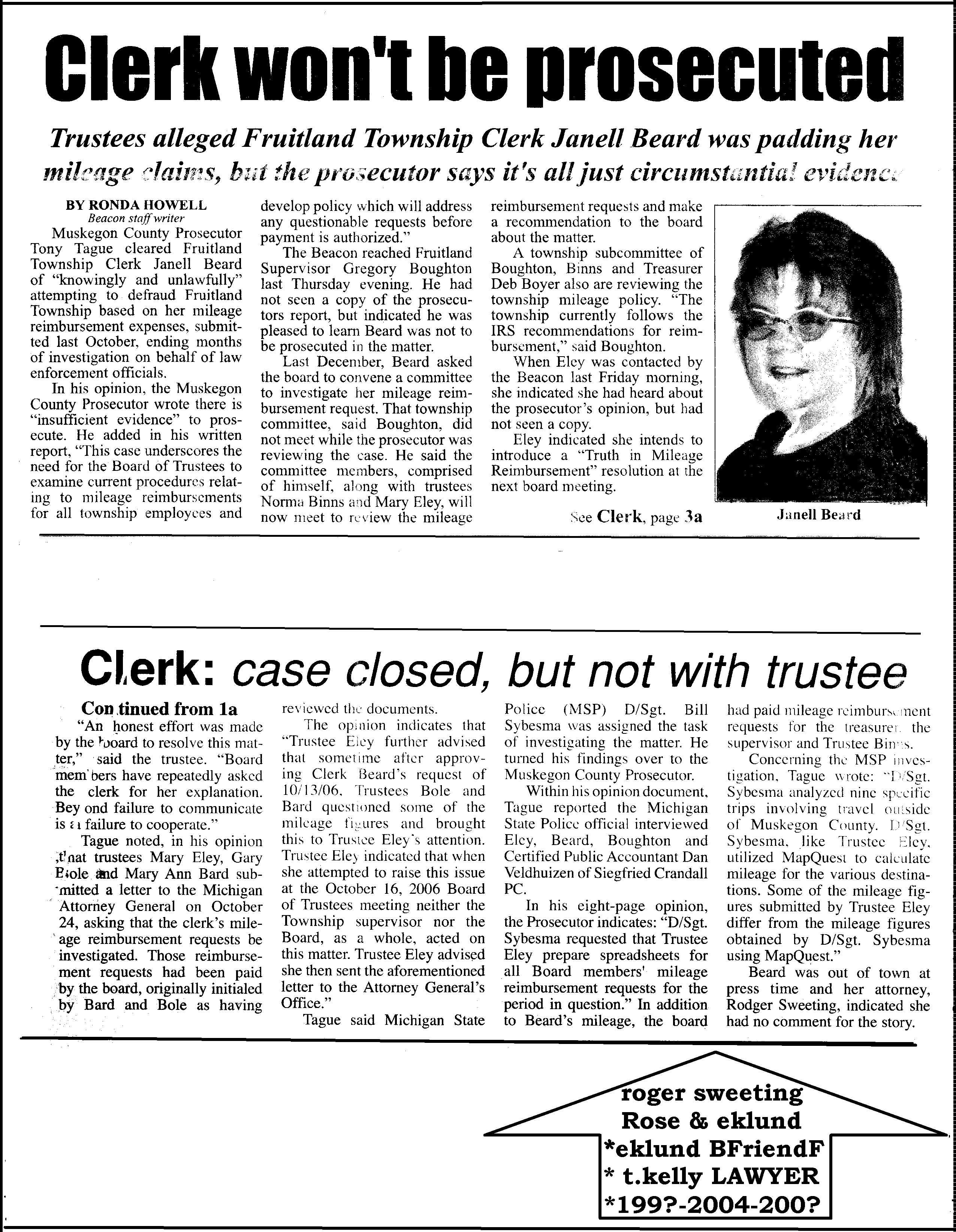 GOTO
Brought to you by our friends with karma
Good things happen to Good people...&
The material on this site may not be reproduced, distributed, or otherwise used, except with the prior written permission of shooedr.
2017 shooedr All rights reserved